It's very exciting, you've got engaged and whenever you are ready it's time to start wedding planning. A good way to find wedding suppliers for your special day is to visit a wedding fair. A North West wedding fair can take place at any North West wedding venue in your local area.
If you have your dream wedding venue booked it's a good idea to see if they have any wedding fairs coming up in the near future. Maybe you can check this with the wedding planner or co-ordinator. It's also a good chance to see your wedding venue dressed by the venue or an event company. Whether it's your ceremony or wedding breakfast room all dressed to impress it can certainly spark some decoration or colour scheme ideas.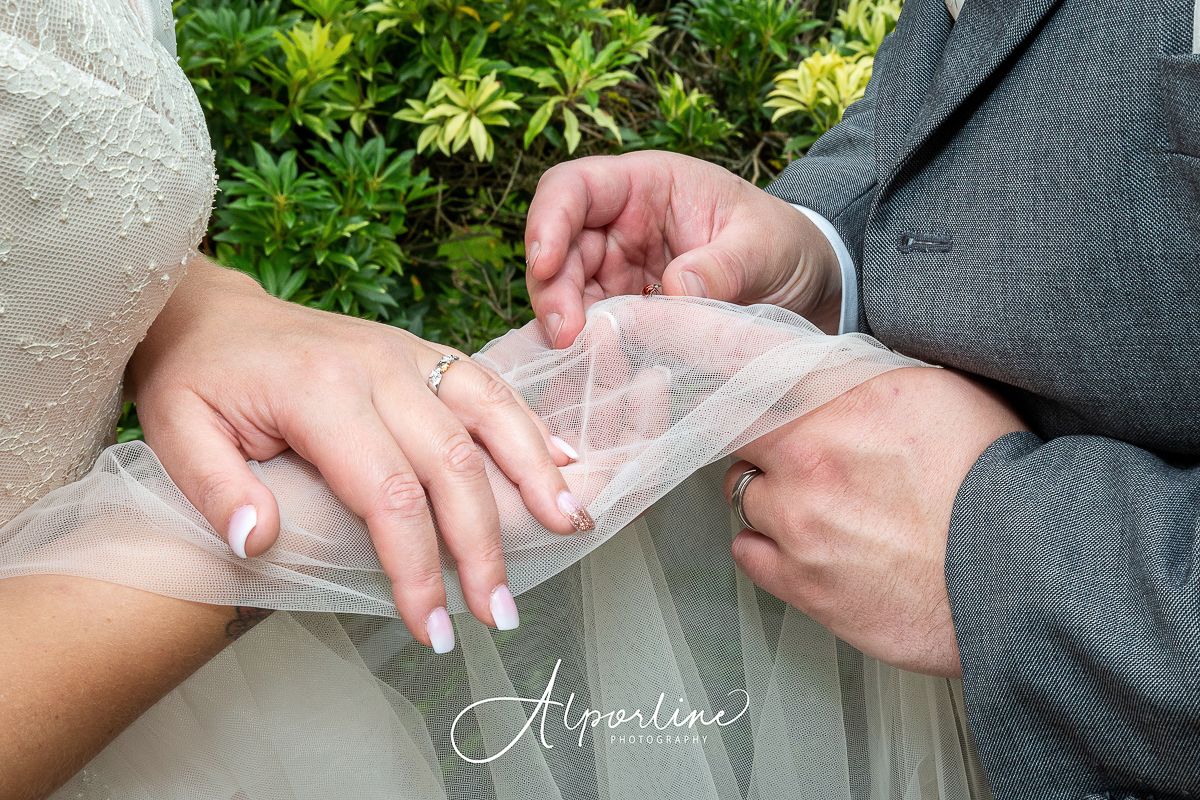 Wedding fairs in the North West usually take place at your wedding venue only during certain times of the year. This would usually be out of the wedding season, however be on the lookout for them popping up at any time. Besides your venue being dressed there will be lots of wedding suppliers available to have a chat about your wedding plans.
Whether it's North West wedding photographers, bridal boutiques, cake suppliers, makeup artists and more, there will be plenty to have a look at. At the fair there may be more than one of each supplier and it's always a good idea to take away a leaflet from each one. This gives you plenty of choice not only to match your budget but for making any final decisions.
Being a North West wedding photographer and exhibiting at Lancashire wedding fairs gives me the opportunity to meet you both and have a good chat about your wedding plans. Whilst the fair is in full flow I've been honoured to have been visited by couples who have already booked their wedding photography with me and have come to meet me before their special day.
It's a very exciting time to meet your wedding photographer and as a lot wedding photography is booked online these days it's a perfect time to get acquainted. It's definitely a fantastic experience for me too and if you get the chance I'd love to catch up before your big day arrives.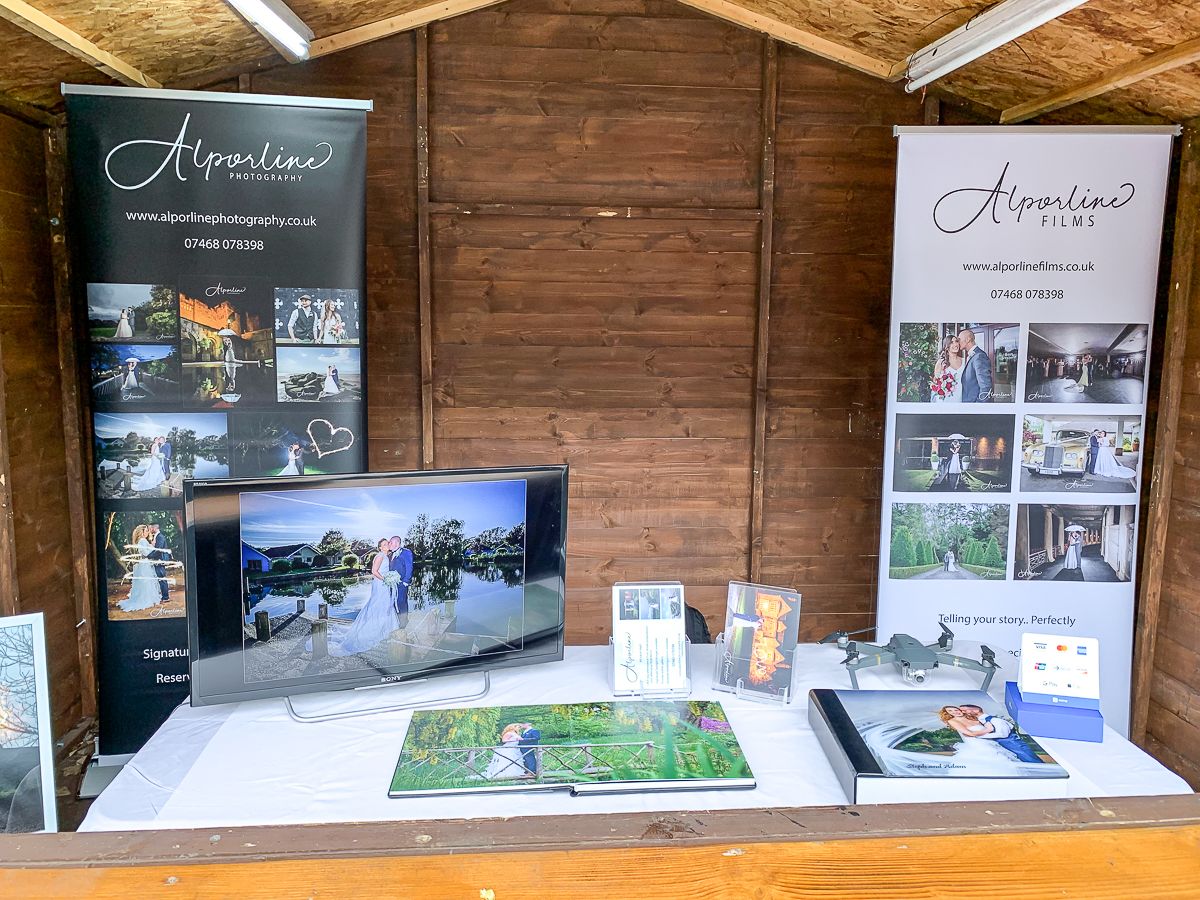 One of the questions that always comes up amongst wedding suppliers is whether it's called a wedding fayre or a wedding fair. The answer is whichever you prefer as I've seen them advertised as both a fayre and a fair. For the purposes of this wedding blog I'm referring to them as wedding fairs however you will come across advertisements for both and they are one and the same. I know, not very exciting but I thought I clear up the mystery, moving swiftly on I'll be talking below about how displays at wedding fairs differ and what to look for.
When I've attended a wedding fair in Lancashire the supplier displays can vary dramatically. Some are over the top and some have no more than a small stand and their information to share. If you can try to look past the displays and talk to the person behind the display, whether it's a wedding videographer who usually only brings a television and some leaflets, to an event company with a hugely impressive venue display set up. It can be great fun talking to everyone and most suppliers will get excited about your day with you, after all we absolutely love weddings.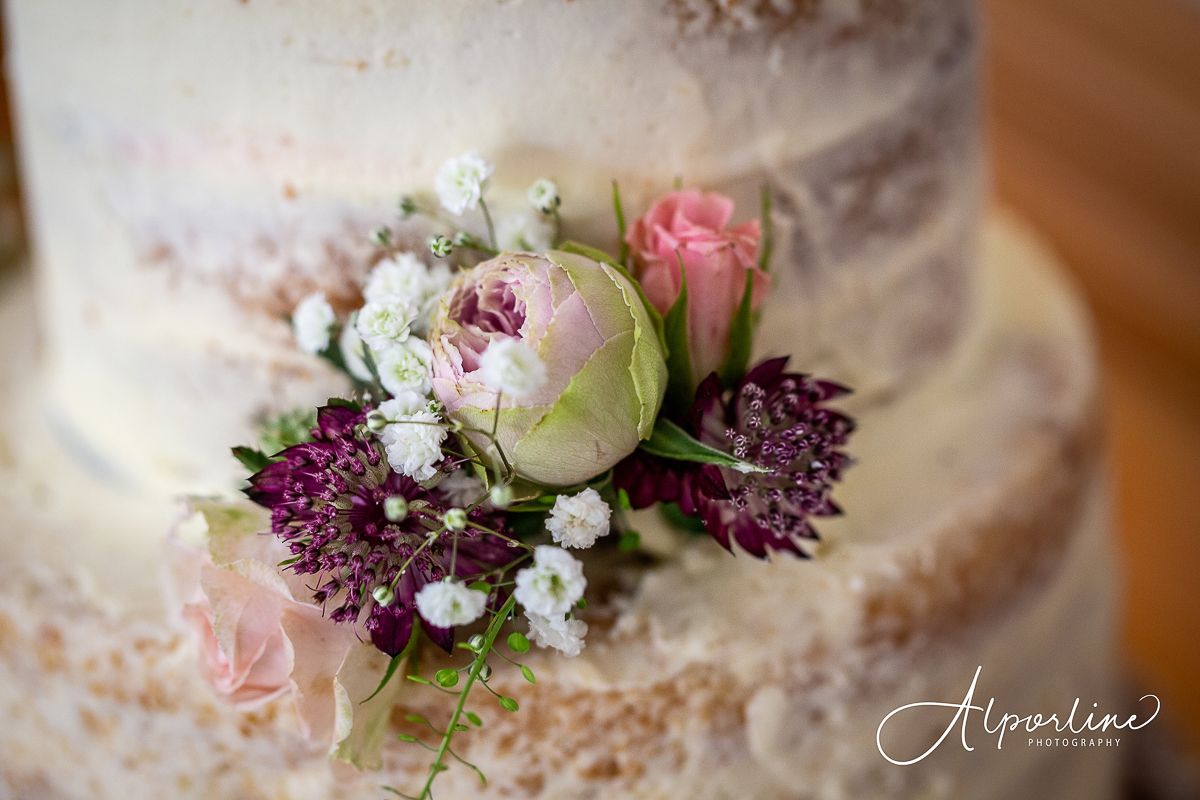 In the digital age we live in a lot of bookings are made online these days and some suppliers say wedding fairs are on the decline. There could be an element of truth in that a lot is online however wedding fairs are still popular and still hold their place in the wedding planning experience.
They offer the personal experience in meeting your perfect wedding supplier and this could sway you one way or the other. However you may prefer to make the booking online either for ease or you've fallen for their portfolio on their amazing website. Whichever route you choose if you see an advertised fair it's always worth popping along..
Enjoy the experience, it's very exciting times and of course plenty more options for your special day would be my advice, take away plenty of leaflets and contact details. Talk to as many wedding suppliers as you can as it's an exciting experience searching for who could possibly join you on your wedding day.
You will usually know straight away if you would like them to be a part of your big day. A wedding photographer for example should be easy to talk to and make you feel comfortable in their company. This may not be as important for other suppliers as it is your wedding photographer as your photographer will be with you the entirety of your wedding day. Above all though, have lots of fun looking together.